Firm Profile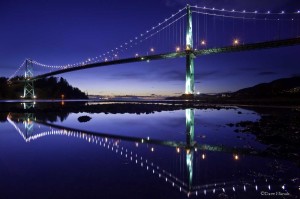 British Columbia Specialized Investigations (BCSI) is a private investigation firm with highly specialized investigative skills and techniques. In operation since 2000, the Firm has performed thousands of successful local, national, and international investigations.
The Firm uses the latest technology and investigative strategies to obtain the best results in a timely fashion. The investigators of BCSI have over 30 years of investigative experience and can assist you and your company with the most complex investigations in Canada, the USA, and overseas. Our Firm provides investigative services for individuals and corporations.
Under the direction of an ex-RCMP officer, the Firm has conducted a multitude of successful investigations with the highest level of integrity and superior results. The investigations conducted by a network of skilled investigators, range from missing persons to complex matrimonial matters and international fraud. BCSI also specializes in complex cases including technology and insurance claims. The Firm also specializes in work place matters including but not limited to physical bullying, cyber bullying, corporate fraud and internal theft.
Our business and internet divisions have conducted a multitude of covert operations regarding virtual crimes, including smart phones in the areas of identity theft and counterfeit goods which have led to successful civil litigations. Our services are constantly expanding so that BCSI can provide more specialized investigative services in the areas of ever changing internet matters.
Our investigative techniques are recognized as the "Platinum Standard" of the private investigation industry. Our results are beyond expectations with the outmost privacy and integrity. Our services can be provided in both official languages and translators are also available for most languages. Our services are as unique as our clients and BCSI is able to customize any investigation to reach the intended goal.
VANCOUVER ISLAND WHISTLER LOWER MAINLAND FRASER VALLEY NORTHERN BC THOMPSON-OKANAGAN CALGARY TORONTO MONTREAL
USA INTERNATIONAL